SAFETY SCRAPER
BELTRAMI PRIZE WINNER | Cremona Fiere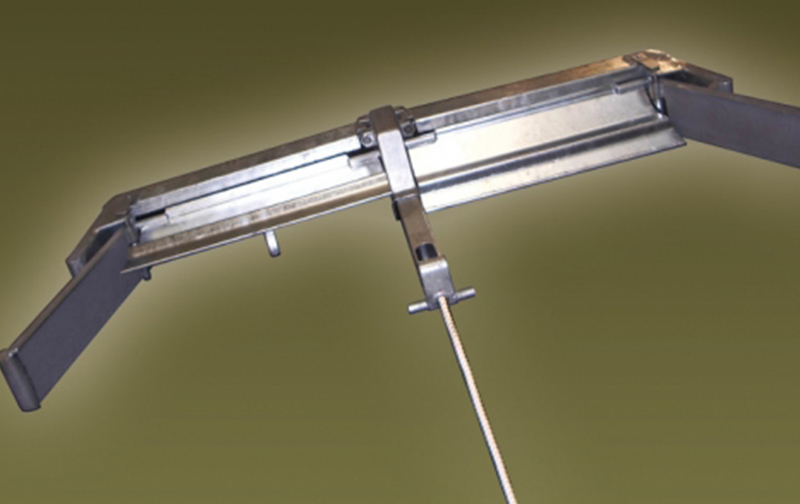 Safety, automation and economy in one.
The focus is on maximum safety for the animals, which is always guaranteed by the electronic Trusted System management system, which is fully automatic and active in every phase of operation.
Most of the latest technology is concentrated in the electronic control unit, such as the self-diagnostic system that detects a fault and indicates its type.
The innovation lies in the perfect combination of high-tech management with a drive system that is as simple as it is strong, with low energy consumption.
Scegliere Safety Scraper significa:
Ensuring maximum safety for the animals thanks to its electronic management
Reduce energy consumption by up to 80%.
The possibility of programming several operations throughout the day, with numerous advantages such as: cleaner lanes, stronger and more robust animal claws, cleaner and healthier resting areas
Reduced blade size to avoid disturbing cows in the lanes
Reduced cleaning time (1 m every 15 seconds)
Fully automatic programme management
No maintenance required
Important: no masonry work is required in the lanes as the rope does not need to be routed.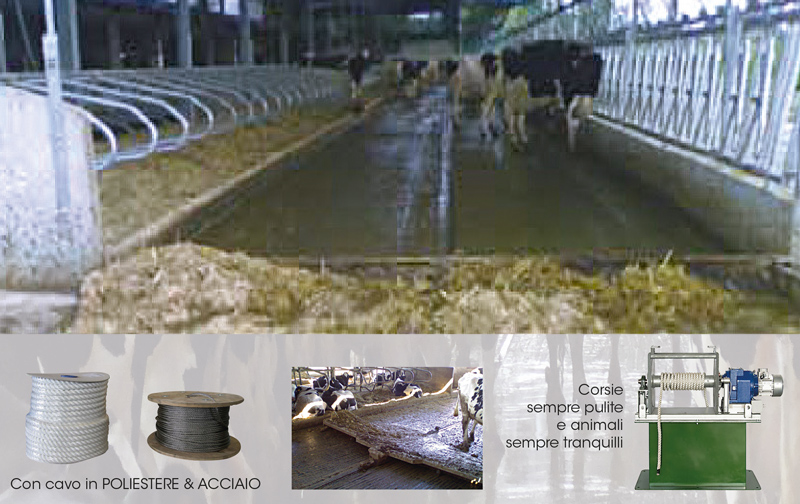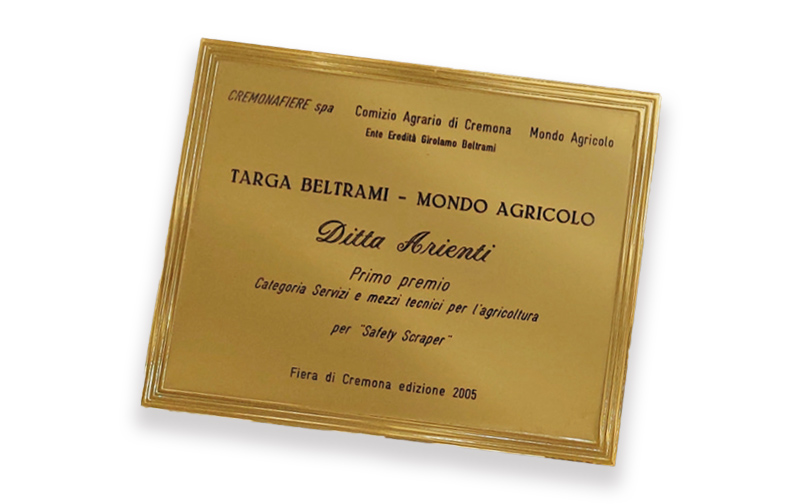 VINCITORE DEL PRIMO PREMIO BELTRAMI
Cremona fiere anno 2005
per il suo contenuto TECNOLOGICO e INNOVATIVO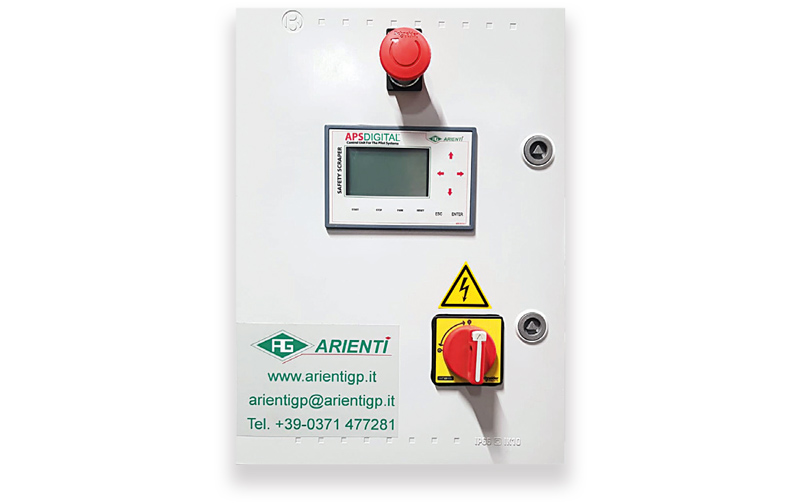 Nuova generazione senza fine corsa meccanico