TOR
Fan designed for cooling and ventilation systems, alternative to the traditional BigFan, with patented wing profile for maximum efficiency. Diameters 1.5 m, 2.0 m and 2.5 m, available with Brushless and Asynchronous motors.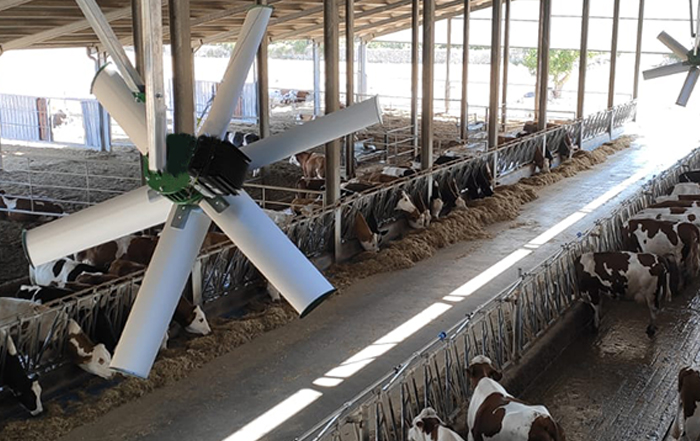 Fan for versatile installation, suitable for wall, ceiling and beam mounting. Patented wing profile.
Available diameters: 1,5 m, 2 m, 2,5 m
An alternative solution for wall-mounted ventilation, a specific product for the application of the Elements Protocol in troughs and waiting rooms.
Automatic control unit: Electronic control unit for automated management of the system, temperature and/or relative humidity (THI) detection.