RO-TOR
Rotating fan created to reduce the total number of devices required for a given barn configuration, with considerable reduction in costs and consumption.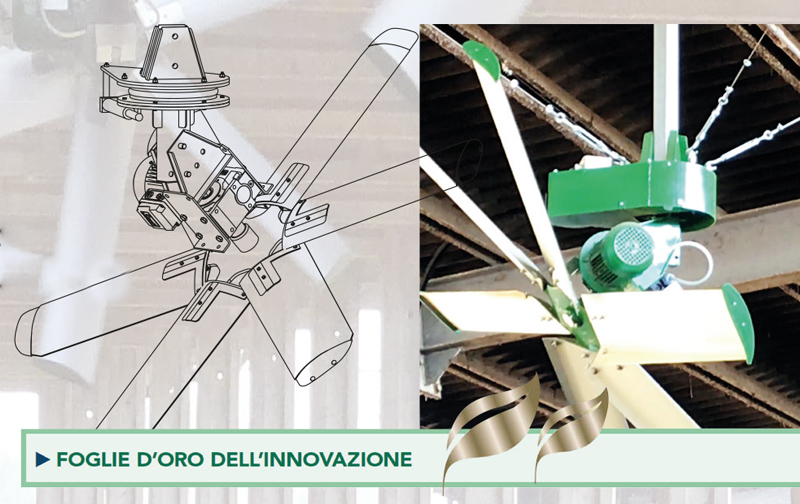 For automated plant management.
The Rotor guarantees optimum ventilation on the feeding and resting aisles by rotating on its vertical axis; it is specifically designed for the treatment of cooling in the waiting, feeding and special rooms.
Available diameters: 1,5 m, 2 m, 2,5 m
An alternative solution for wall ventilation, a specific product for the application of the Elements Protocol in the feeding and waiting room.
Automatic control unit: Electronic control unit for automated management of the system, temperature and/or relative humidity (THI) detection.